EuroFUE-UJI has attended the First Transnational Meeting between the partners of the Erasmus+ ASIDE project, on digital social inclusion. This first meeting was held on Thursday 21st and Friday 22nd of November in Czestochowa (Poland), where the headquarters of the coordinator of this European project, Fundacja Instytu Badani Innowacjiw Edukacji, are located.
Besides the coordinator, the consortium of this project has three international entities, including FUE-UJI, in addition to the Saricam Public Education Centre in Turkey and the ITC International TEFL Adult Education Centre in the Czech Republic. Representatives of all of them travelled to Czestochowa to attend the First Transnational Meeting in which the presentation between the partners was held and also the last tuning to start developing the activities that the project has to implement during the next two years.
Among other activities, the first meeting in Poland focused on introducing the foundations on which the project will be implemented, defining the actions within the framework of the project, as well as its communication and dissemination plan, monitoring and evaluation of the project's progress.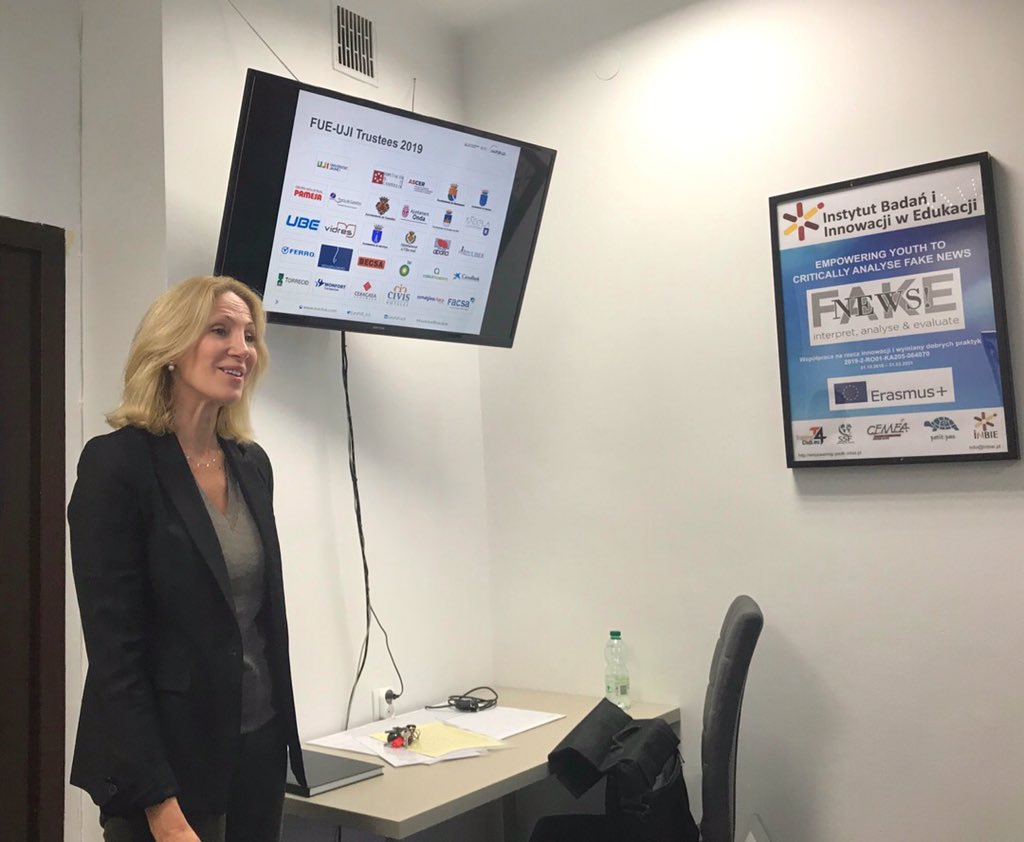 Lastly, the timetable for the development of all the activities involved has been defined. All this, so that on the return of each partner to their respective countries, these are ready to implement the work plan aimed at providing inclusive education and bridging the digital divide in terms of digital knowledge in certain strata of society.