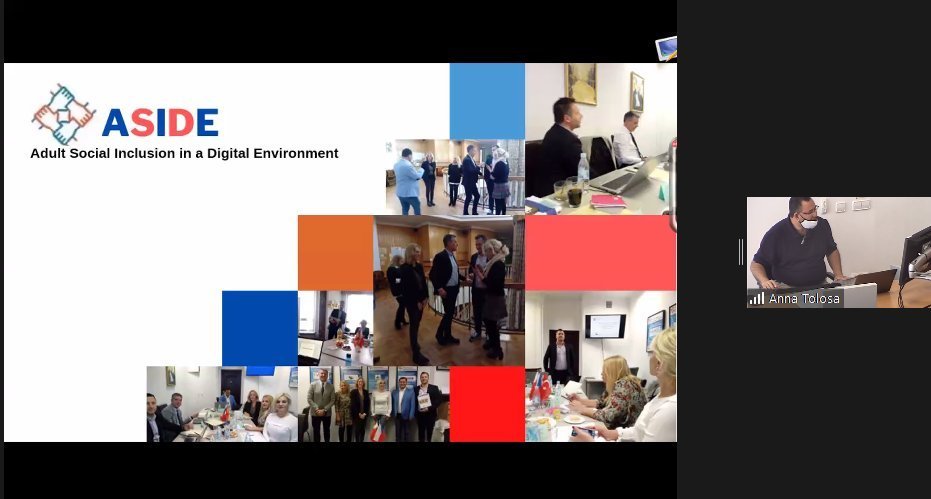 The ASIDE consortium meeting has been a key opportunity for the celebration of the International Workshop of the project, in which the cases on digital needs of social services of each country participating in the project (Poland, Turkey, Spain and Czech Republic) have been presented. This workshop was held online on 2 July and brought together more than 30 participants.
The introduction of the presentation of the results in the partner countries of the project has been carried out by Javier Sánchez, professor at the Universitat Jaume I. In addition, representatives of each country that forms the consortium of the project have presented the particular cases of their countries in terms of social inclusion. Accordingly, the cases of Poland, Turkey, Czech Republic and Spain were presented.
Finally, the workshop concluded with a debate on the topics previously presented and linked to the growing need for digitalisation skills, Internet security, etc.