FUE-UJI, through its European and International Projects Office (EuroFUE-UJI) has presented the results and implementation of the CIA Project, Intergenerational Civic Councils, at the Multiplier Event held at the FUE-UJI. The event has presented the progress of the project and the results obtained after its two years of implementation, as well as the participation of the SECOT initiative, linked to the philosophy of the project based on the exchange of knowledge and ideas between different generations.
Gloria Serra, general manager of the Fundación Universitat Jaume I-Empresa (FUE- UJI), was in charge of welcoming the attendees to the Multiplier Event of the CIA Project, whose opening was attended by Inmaculada Rodríguez, Vice-Rector for Students and Social Commitment of the Universitat Jaume I, who did not want to miss the opportunity to address a few words to the attendees, even virtually. The vice-rector stressed that the training for the creation of Intergenerational Civic Councils carried out by the project is "giving rise to very interesting initiatives".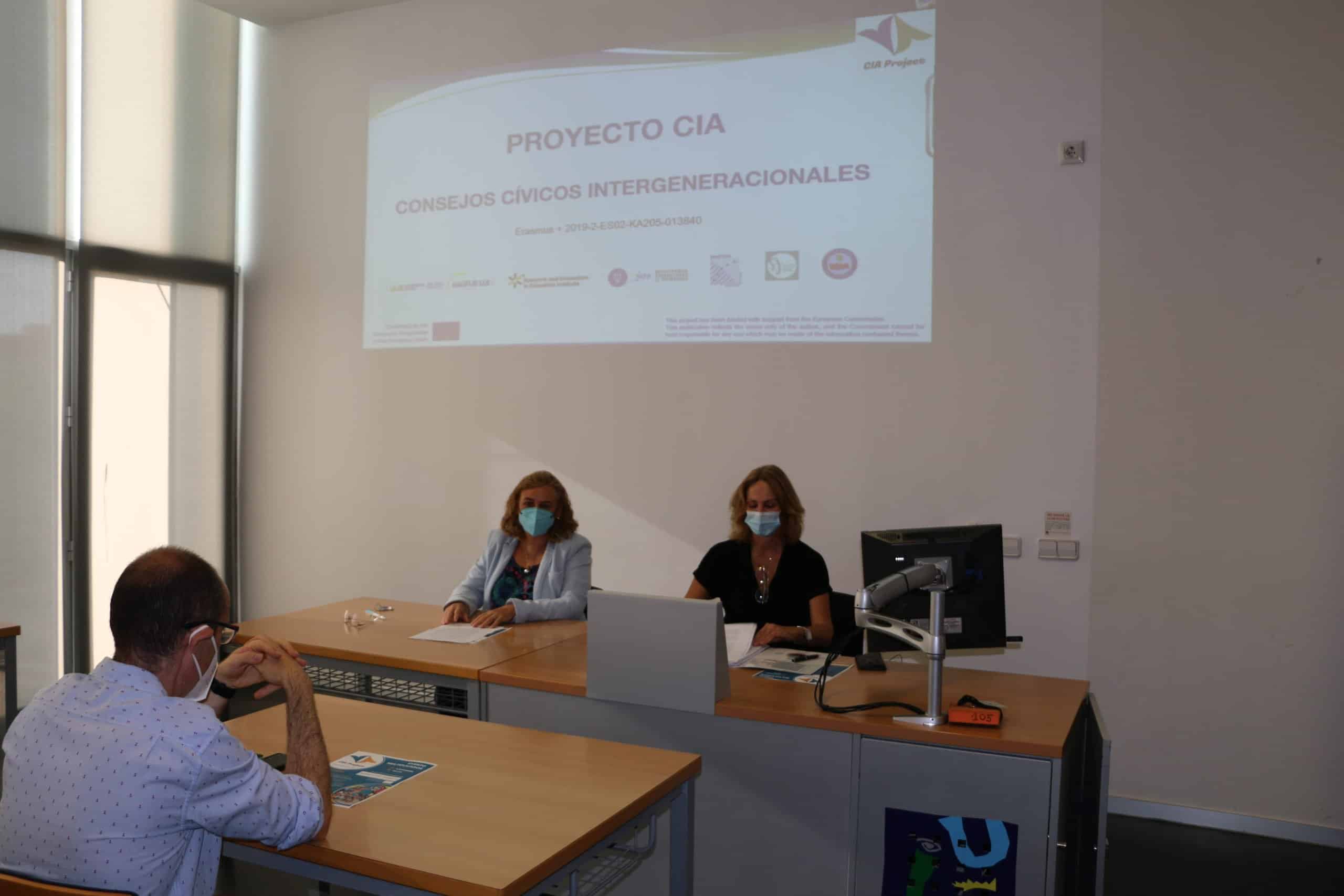 Gloria Serra, general manager of the FUE-UJI, then presented the project and its main objective of "promoting the integration of young people into the labour market through intergenerational dialogue". "Without the participation of both generations these results would not be possible", added Nela Gómez, director of the EuroFUE_UJI during the presentation of the intellectual product IO1 Operational Manual for the functioning of the Intergenerational Civic Councils, as well as the Training Module for the development of specific skills of the participants in the CIAs.
The following intellectual products are IO2 Practical guide for CIA facilitators and interlocutors and IO3 Collaborative platform for the promotion of Intergenerational Civic Councils, both presented by Anna Tolosa, head of communication and project manager of EuroFUE-UJI. To end the Multiplier Event, the Secot Castellón association presented its mentoring programme for young entrepreneurs, following the philosophy of exchanging experiences between generations and through its formula Experience + Talent = Job Creation.