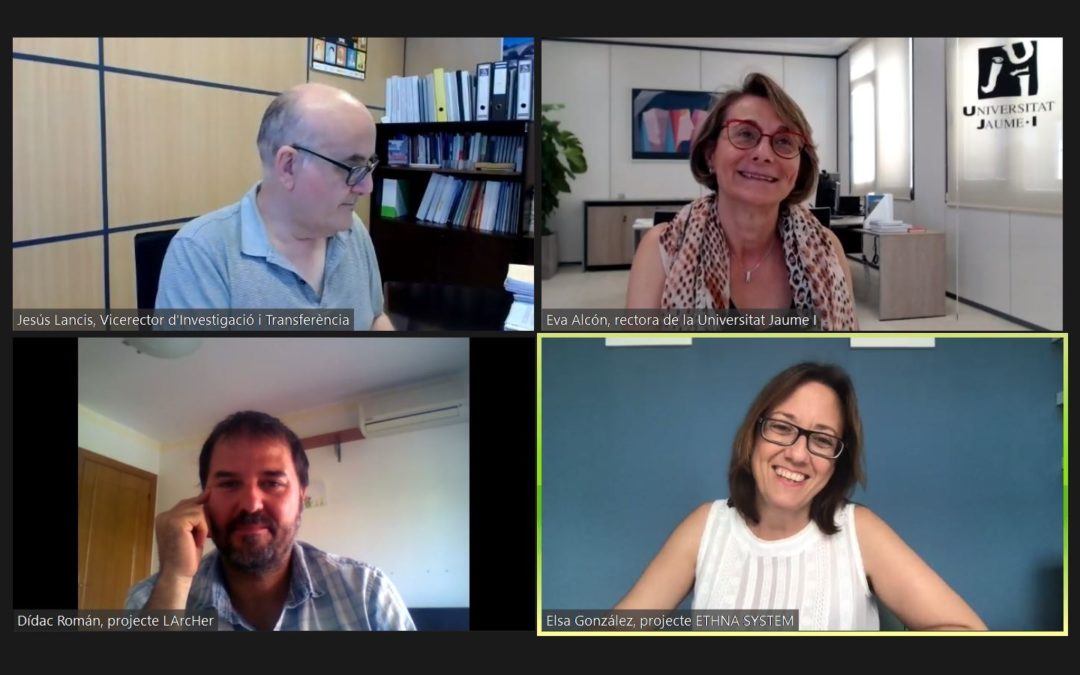 The Vice-rectorate for Research and Transfer and the Scientific Culture and Citizen Science Project of the UJI have organized, in collaboration with the Scientific Culture and Innovation Unit of the Communication and Publications Service, a series of open days to disseminate the activity of the UJI's research groups in Horizon 2020 projects financed by the European Commission. The conference will be held online on 14, 15, 16 and 17 July from 12:30 to 13:30 and the EuroFUE-UJI will be responsible for organizing one of the sessions.
This conference for the dissemination of European projects which have been or are being implemented by researchers from the Universitat Jaume I of Castellón is divided into 4 open sessions through Zoom platform. Eva Alcón, Rector of the UJI, is in charge of opening the first session and Jesús Lancis, Vice-Rector of Research and Transfer of the UJI, is the coordinator. This session, scheduled on July 14th at 10 am (CET), will focus on the H2020 projects related to the Humanities, Legal and Economic Sciences. These projects are ETHNA System, LARCHER and SMART.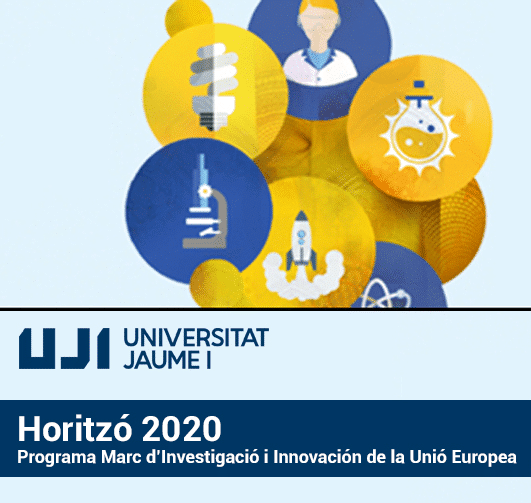 The following sessions, from 12:30 pm to 1:30 pm, will start on July 15th with a special focus on the H2020 UJI projects in the field of Materials Science and Engineering, with the projects UNCORRELATED, PEROXIS, SUN2CHEM, DROP-IT, ALEAF, NO-LIMIT, MAESTRO, YPACK, DREAM and REMEB as the main topics. In this case Cristina Villarroya, head of the European and International Projects Office of the UJI will be in charge of coordinating the session.
The next session is on Thursday 17 July, coordinated by Nela Gómez, head of the EuroFUE-UJI and focused on disseminating the European UJI projects related to the field of computing. In this session the projects presented are EL-PEACETOLERO, DE4A, A-WEAR, OPRECOMP, GEO-C and INTERWINE.
Finally, the conferences end on Friday 18 July with a session dedicated to H2020 projects in the field of Health and Experimental Sciences coordinated by Paco Fernández, Head of the Communication and Publications Service of the UJI. These projects at the UJI are mainly H-WORK, TACTILITY, GLUCOTEAR, ECOWEB, AFFECTECH, EHCOBUTLER, ICARE and FF-IPM.
All these sessions within the framework of the Conference "European Research at the UJI" are proposed not only as a platform for the dissemination of the various H2020 projects in which UJI researchers work, but also as an opportunity for dialogue between the University and the business, administration and entrepreneurship sectors with the aim of increasing synergies, communication and knowledge transfer between different social sectors.