On 17th and 18th December, the FUE-UJI, through the EuroFUE-UJI, participated in the first meeting between the partners of the European IMONED project, which was held online. This project, funded by the European Commission under the strategic action «Erasmus+ KA2 Strategic Partnerships for School Education», aims to provide teachers with an immediate and comprehensive tool that will enable them to organise and deliver classes online in times of pandemic or other similar situations. This first digital meeting of the consortium has served to establish the bases for the implementation of the project and to start with its activity in the coming months.
The Erasmus+ IMONED project has an international consortium coordinated by Florida Centro de Formación Sociedad Cooperativa (Spain) and made up of a total of seven international organisations: FUE-UJI (Spain), Daday District National Education Directorate (Turkey), Sehit Baris Ozturk Secondary School (Turkey), SEDA Association (Poland), The Pontifical University of John Paul II (Poland), Progress Projects Association (Lithuania) and the VSI Human Resources Development Centre (Lithuania).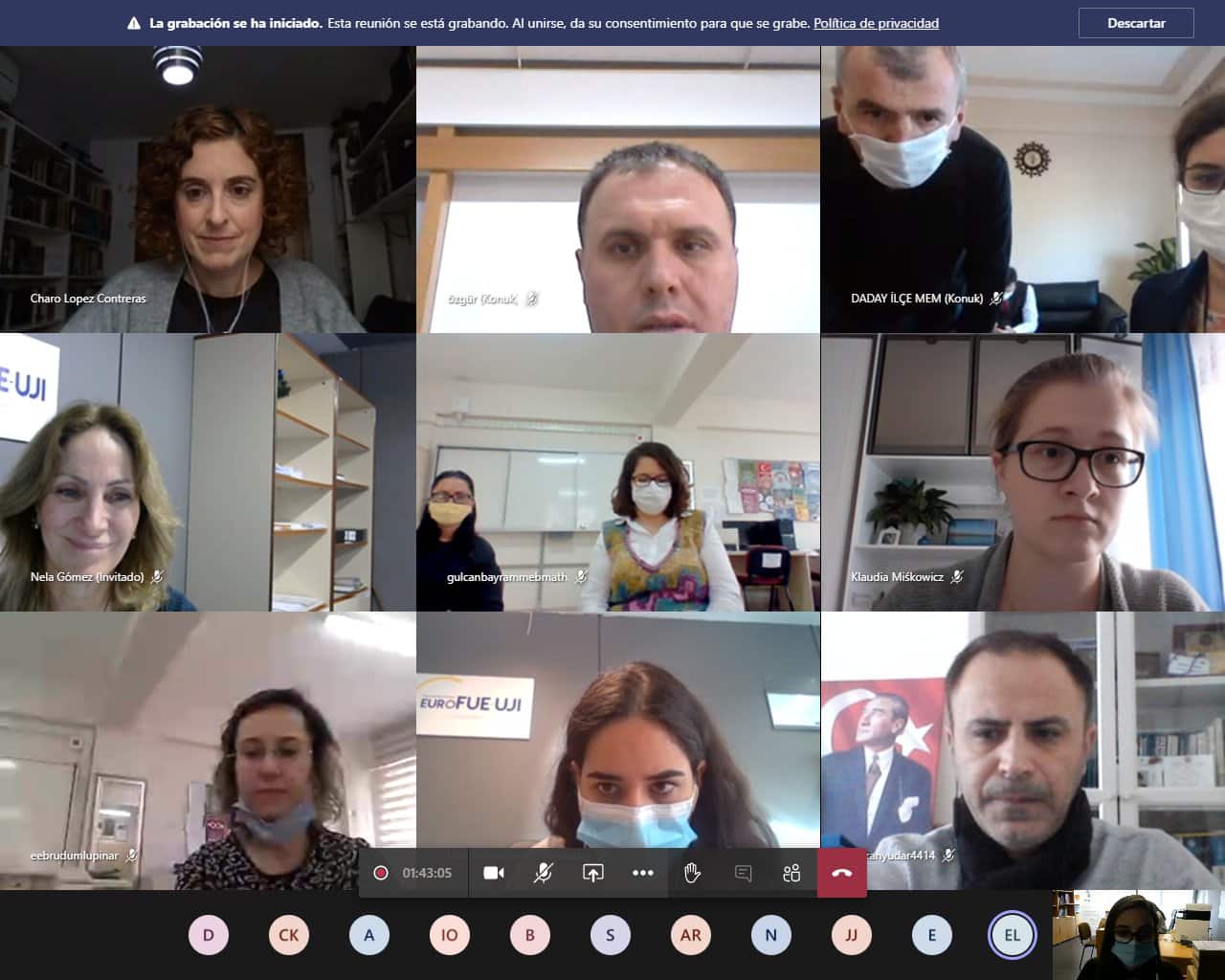 The consortium of this project will work together to provide resources to teachers to enable them to better adapt to the online educational environment. In this way, IMONED will also develop methodologies for the digitalisation of education. During its first transnational video meeting between the project partners, the IMONED consortium has analysed the project idea, the main objectives, the planned activities and the expected results, designing a calendar of actions for the coming months.
Follow IMONED project on social media: @Imonedproject